Good Sunday Morning!!
The weekend has been beautiful and we are waking up up early this morning, excited for tomorrow to come! Who says Mondays aren't the best?
Late last week the town stopped by for our inspection and finalized our parking designs. We had the lines painted yesterday and think they turned out awesome!
Out front there is short term parking for sample drop off, or you can use the far end of the lot if you think you will be a while or have any questions. There is ADA compliant parking around the back of the building as well.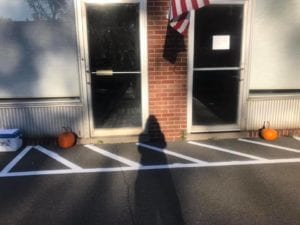 Make sure to use the left door for the quickest access to sampling bottles. Just like always, we will have kits ready to fit your needs. Currently we will be offering Bacteria, Nitrate and Short FHA, but will be opening up the test suites to more tests soon.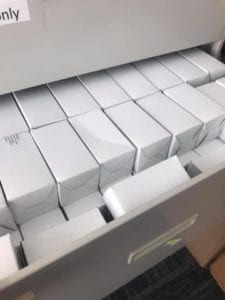 As always, we look forward to seeing you! Stay in touch and spread the word 🙂