People like you are helping to make this possible!
Wouldn't it be great if there was a state website that you could go to that would let you know about water quality concerns specific to your area? The New York State Department of Health (NYSDOH) is trying to gather data to make that possible!
Capital Region Environmental Laboratory is partnering with NYSDOH to provide data for this project when customers opt-in to share their test results.
All information that is collected will be pooled and kept confidential and will only be used for data analysis purposes. There are no state requirements for private wells at this time, so customers need not make adjustments to their wells based on test results. Would you like your results to be shared for this project? It's easy to do, when you submit a sample for analysis, just mark the requisition form as shown below: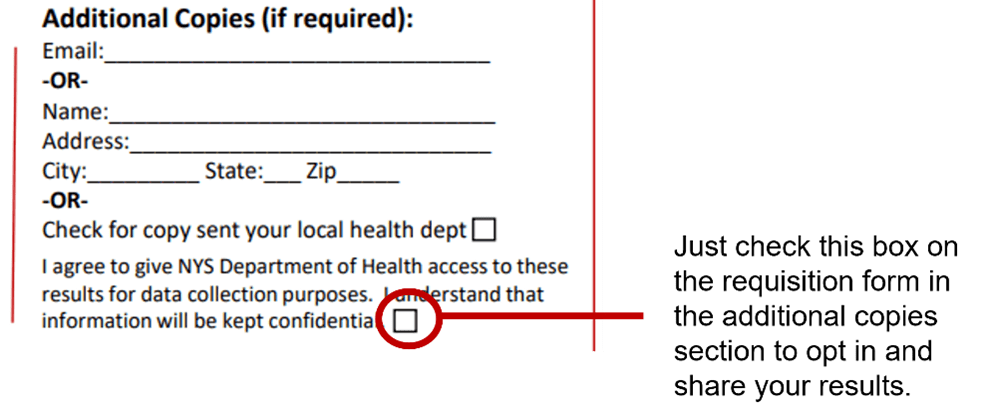 Find more information here: https://www.health.ny.gov/environmental/water/drinking/private_wells.htm