Brian Collins
Lead Technical Director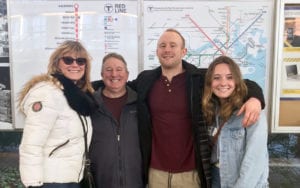 Brian Collins, Lead Technical Director, has deep ties to the Capital Region, having graduated from HVCC and Siena College. A proud veteran of the Army Reserves, Brian served 12 years in a general hospital unit, beginning his scientific and healthcare pursuits.
With a career spanning 30 years in environmental science, he brings a tremendous amount of experience and knowledge. In Brian's wealth of experience, he has taken on roles from lab technician to technical director at laboratories such as the VA Hospital, Columbia Memorial Hospital, Bender Hygienic Laboratory, and St. Peter's Hospital.
Brian's has maintained his commitment to service after leaving the Army Reserves by being an active member of the Spencertown Fire Company, Chatham Lions Club, and Morris Memorial. Interests include spending time with his family, friends, and dogs. And of course, clean water.
Lastly, Brian wishes to thank all those who patiently awaited the opening of the new laboratory and he wishes to thank the many people who assisted to make it happen.
---
Erika LaPorta
Technical Director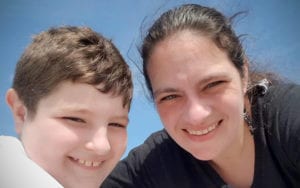 Erika LaPorta, Technical Director, obtained her PhD and Masters Degree from SUNY Albany, and her undergraduate degree from The College of Saint Rose. After doing work in cancer research and genetic diseases, Erika began working at St. Peter's Hospital Environmental Laboratory, where she worked from 2018 until their closure.
During Erika's career she has been published 8 times in respected scientific publications.
With two children, she stays engaged with their school and the local community. When not active in scientific pursuits, Dr. LaPorta can be found baking, crafting and spending time with her family. She believes that clean water is extremely important for community health.